If you follow fashion, you will have noticed that over the past 2-3 years, there has been an explosion in the popularity of colorfully printed garments made of Ankara fabrics (aka African Wax Print aka Dutch wax print). From the ever popular maxi skirt to jumpsuits and jackets, designers have been incorporating colorful Ankara fabrics into their clothing. One only has to take a look at websites like zuvaa.com, allthingsankara.com, or diyanu.com to find a wide variety of gorgeous ready to wear fashion choices.
But if you are DIY fashionista like me, what do you do??? There are a number of online retailers including Moodfabrics.com as well as smaller retailers on Etsy, Facebook and elsewhere that sell Ankara. But for me, I love to see things in person and touch the fabrics I am buying. Luckily, I live in the DMV (D.C., Maryland, Virginia) and there are plenty of shops that sell these special fabrics.
So here is what I found:
My first foray into sewing with Ankara led me to local stores in Maryland: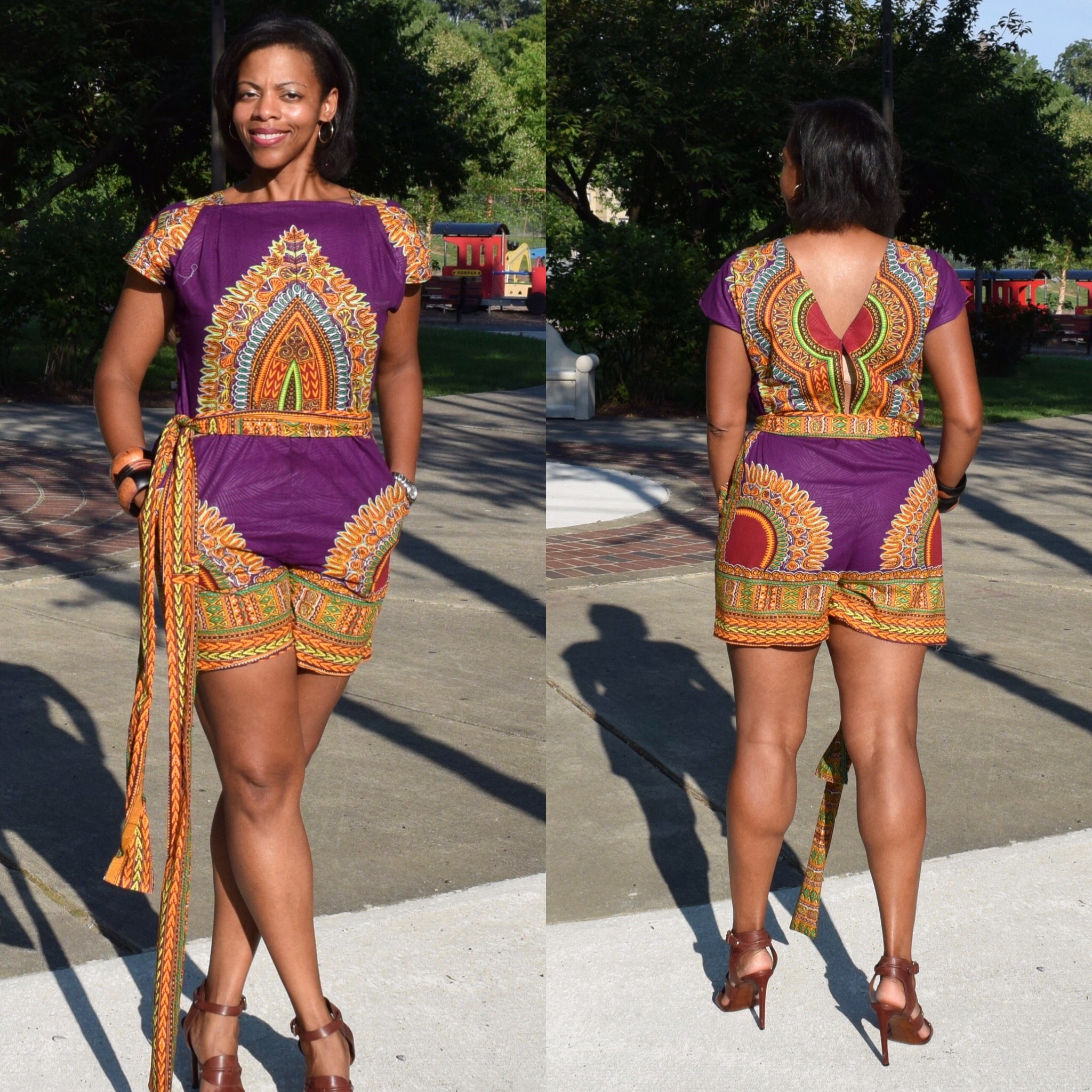 African Eleganza Fashions
I bought my very first full length piece of Ankara from here. I used it to make the romper to the left and also made a skirt. They have a dizzying array of prints. For the most common print (the one with the central emblem), they had a large variety of colors. The shopkeeper was helpful, patient and willing to answer lots of questions. Their Ankara fabric is priced at $25 for 6 yards.
1173 University Boulevard E, Takoma Park Maryland
What is great about Sarah Fabrics is that they do have some Ankara prints on the bolt and will cut the fabric to size. The piece that I bought from here was a bit thinner than the wax print but was still a sufficient weight to make a skirt. Their Ankara starts at $4.99 per yard. They have a HUGE selection of laces at a wide variety of price points. Though they are helpful and friendly here, the store is a bit hard to navigate with very narrow isles and no obvious organization scheme.
My hunt continued on 4th street in Northeast DC near Union Market where I found three stores with a ton of options.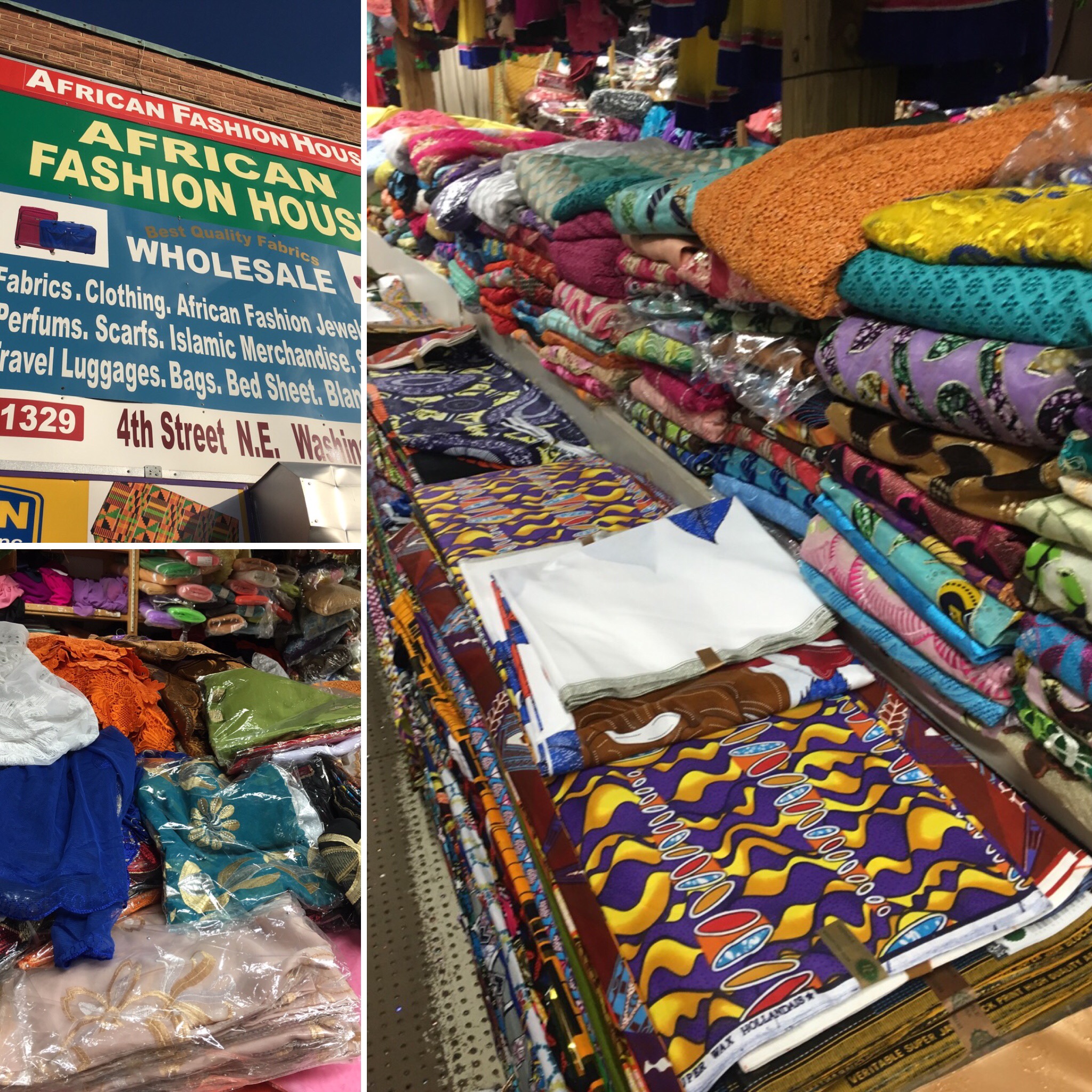 1329 4th Street N.E, Washington, DC
Truth be told, it was hard to find anything here. The store was lacking organization. The sell ready to wear clothing, luggage, purses, etc along with the fabrics. They did have a great collection of laces starting at $65 for 5 yards. Their Ankara fabric was $15 for 6 yards which was a great price.
1327 4th Street N.E., Washington D.C.
Right next door to the African Fashion House is the African Fashion Center. Though they also sell a wide variety of merchandise, the fabric organization in this store was impeccable. Similar prints were placed together which made it very easy to find color variations of the same pattern. Their Ankara fabric was also $15 for 6 yards. Their laces started at $55 for a 5 yard piece.
1259 4th Street N.E., Washington D.C.
This store had the most unique selection of fabric. There are Ankara patterns that I saw here that I had not seen anywhere else either online or in brick and mortarstores. The store was well organized and easy to navigate. Their price was slightly better for Ankara at $14 for 6 yards. Their laces started at $55 for 5 yards.