Spring is right around the corner so I have started thinking about pieces that will help me to transition from the cool weather that we have now in the DC area to the warmer weather we are expecting. The fabric I used for this denim-on-denim ensemble is a light to medium weight chambray denim from AK Fabrics in New York City. If you have not been there, it is definitely worth stopping by the next time you are in the NYC Garment District. The staff is friendly and helpful and the fabrics are reasonably priced. This denim was excellent in quality and was about $12/yard.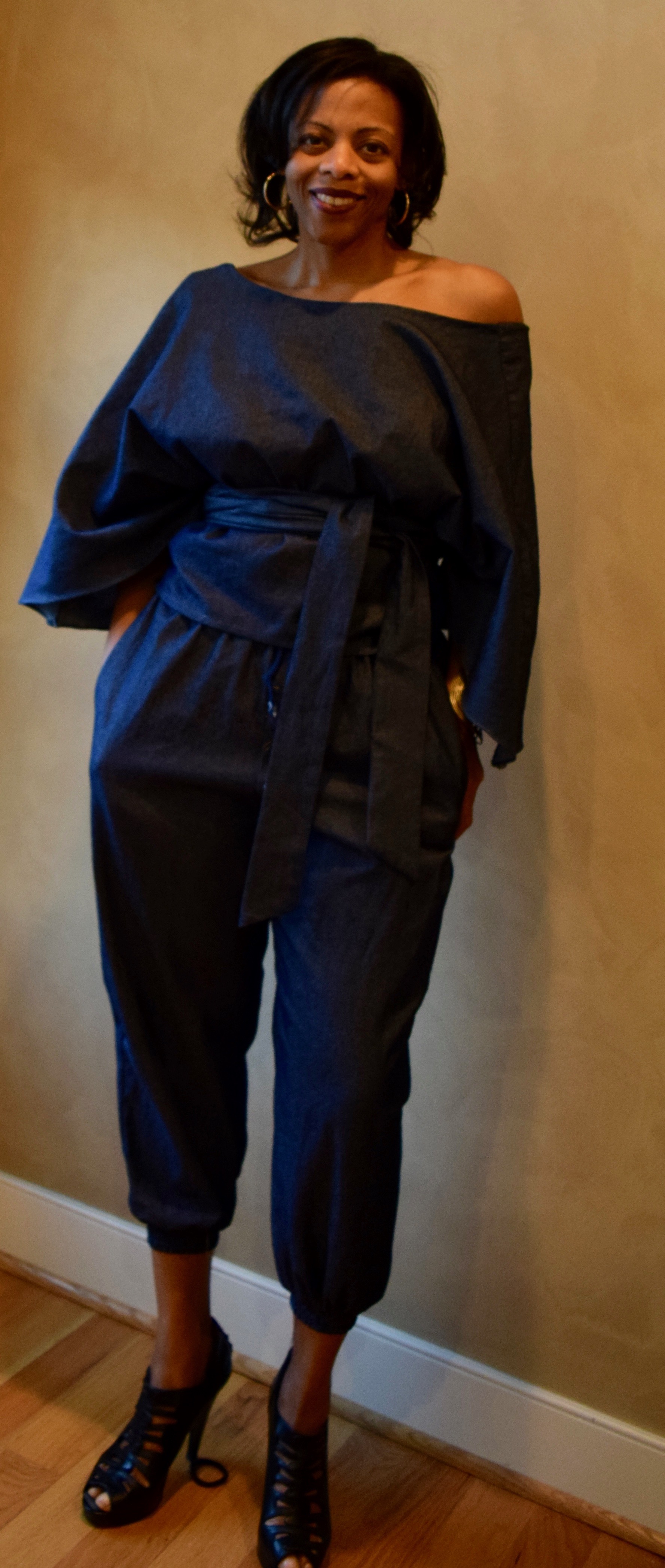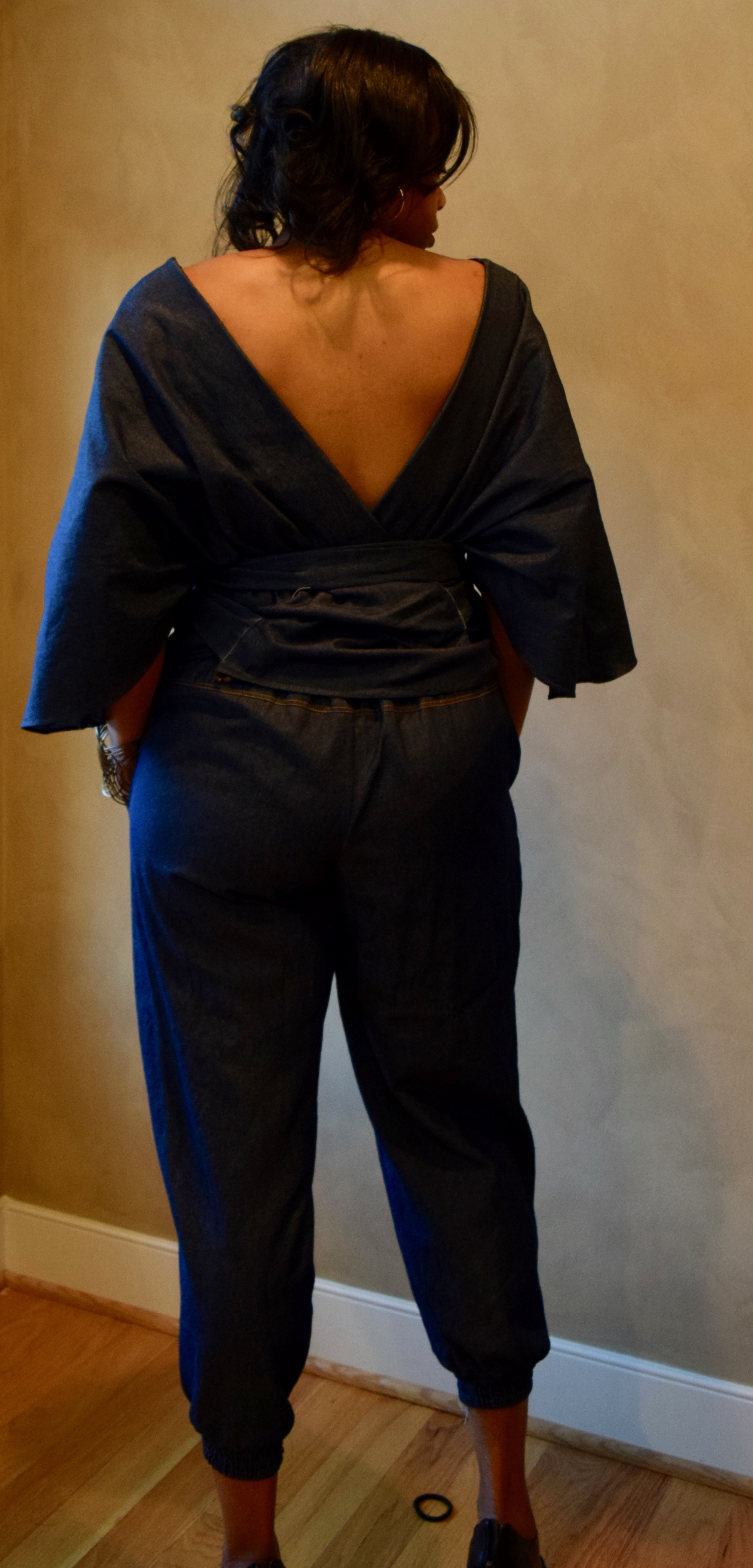 The top was made by using Mccalls Pattern M6083. There was a lot of pattern hacking involved in creating this top. I extended the armholes into cape sleeves and added waist ties. I used the front pattern piece for the back and the back pattern piece for the front. To create a deeper 'V' in the back, I added extra pleats. I could actually wear the shirt in the reverse with the 'V' to the front.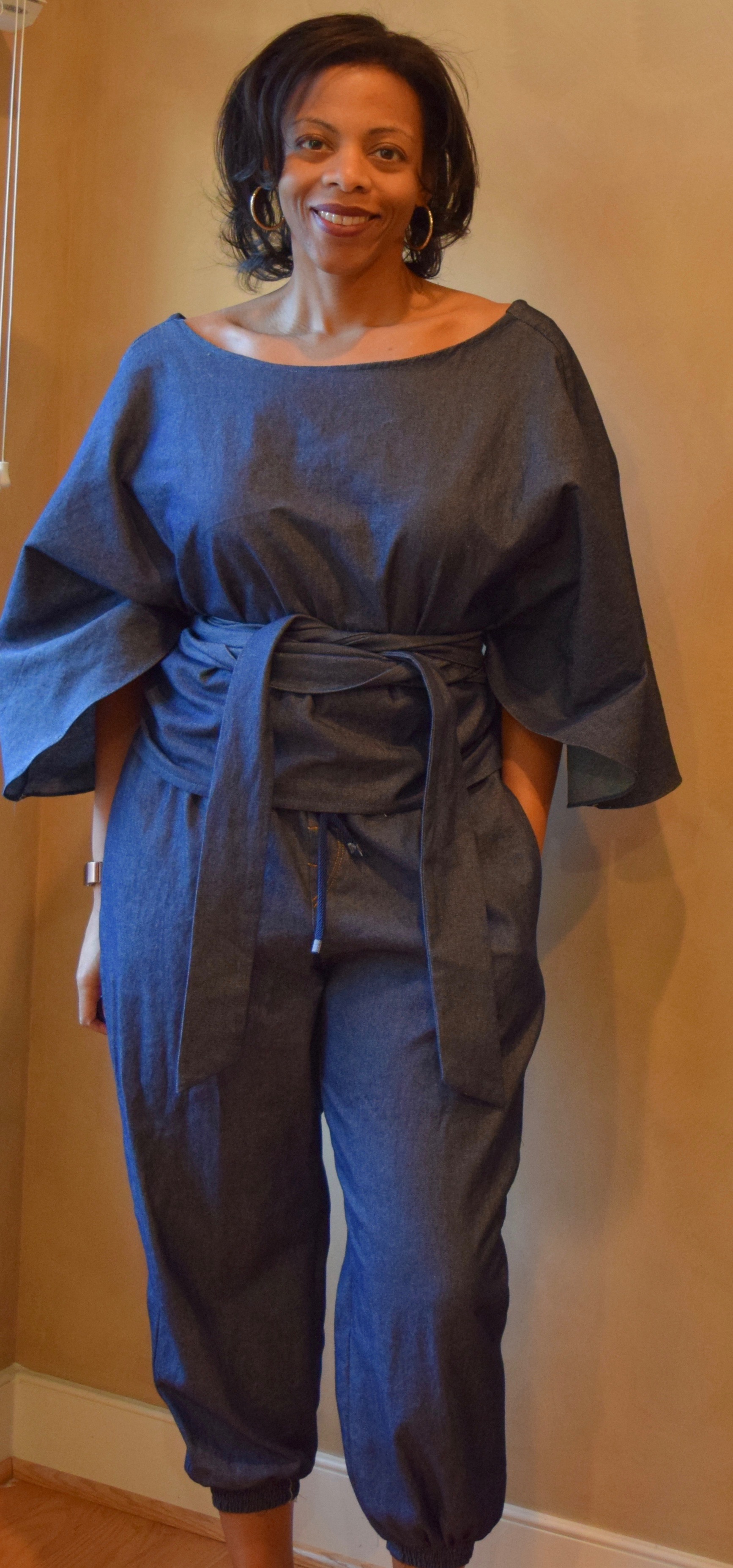 The joggers are a pattern that I have now used three times. I love Vogue pattern V8909. It is super easy, super quick. I've been able to use it successfully with both woven and knit fabrics, so it is really versatile.