Whew, where did the summer (or the year for that matter) go??? It's already August but there is still time for fun in the sun and outdoor evenings.
Over the last few years, I have fallen in love with jumpsuits and incorporated them as wardrobe staples. A jumpsuit makes getting dressed very simple: it's one piece, so I don't have to worry about mixing and matching a top and bottom or the ongoing debate of to tuck or not to tuck. I also love the fact that in general, they are very versatile. Depending on the style, the fabric and the accessories, you can wear one for a casual day out or as evening wear.
This jumpsuit pattern from Mccall's was super easy to make and even easier to wear. There are a total of 4 pieces that you need to cut and there aren't that many seams. Since it is very loose fitting, there were minimal alterations to be done. So if you have someplace to go this evening and need to whip something up, this project is for you.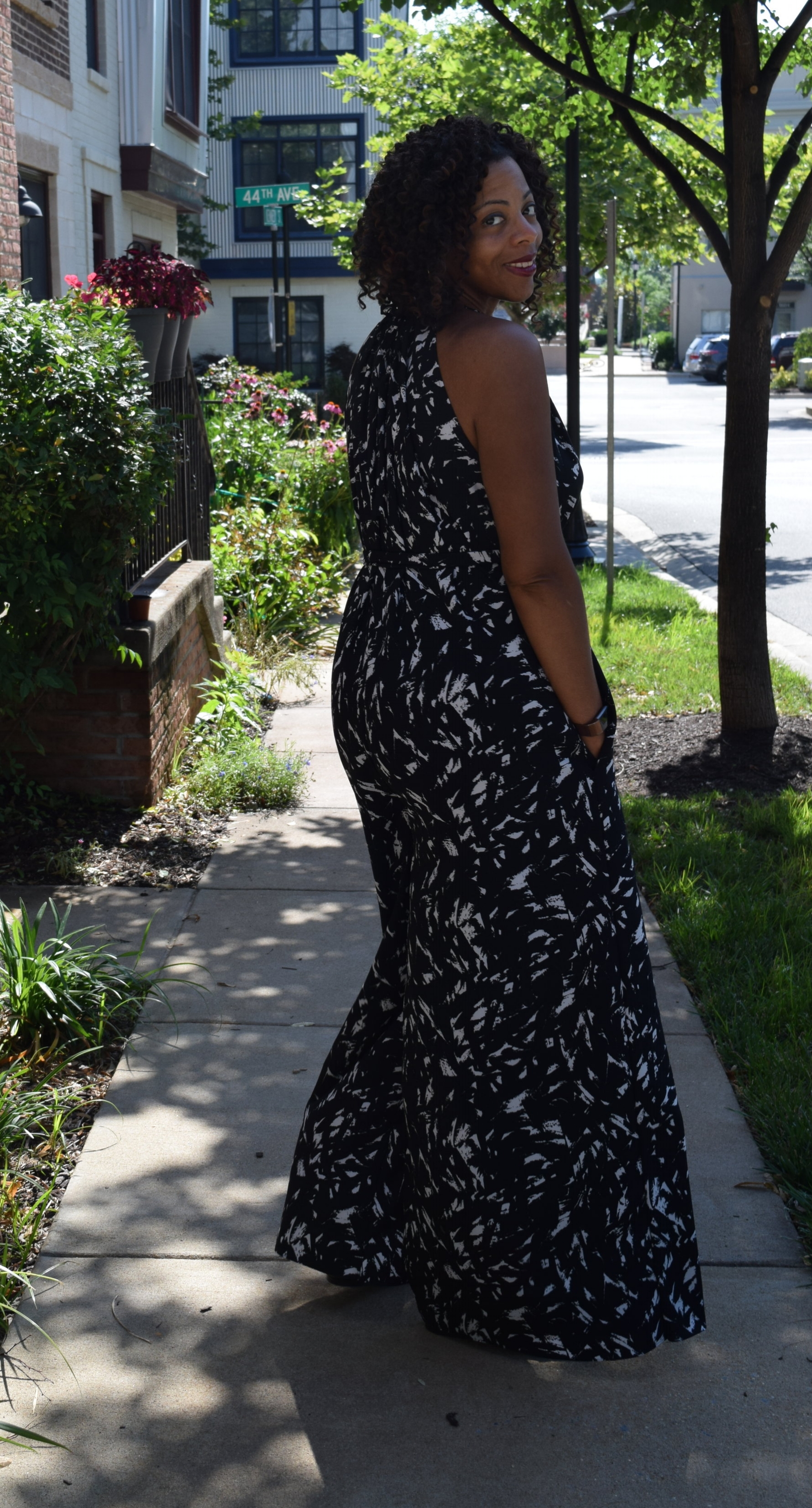 This jumpsuit is very easy to dress up or dress down for your summertime needs. Using a gauzy or semi-sheer fabric could turn the jumpsuit into a great coverup for the pool and the beach. On the other end of the spectrum, a medium weight silk could turn it into an outfit worthy of an evening wedding.
The crepe I used was from FabricMartFabrics.com. Unfortunately, it is no longer available purchase but they do have a wide selection of other fabrics that would be great for this project.